Like the good old days. Traditional hunter's cuisine dishes for your everyday meal
The meat processing factory is located near the deer farm. It means that we always use the freshest raw materials to produce our delicacies. Both vegetables, spices, beef, pork and rabbit meat are purchased from local farmers with an excellent reputation and go through several degrees of control.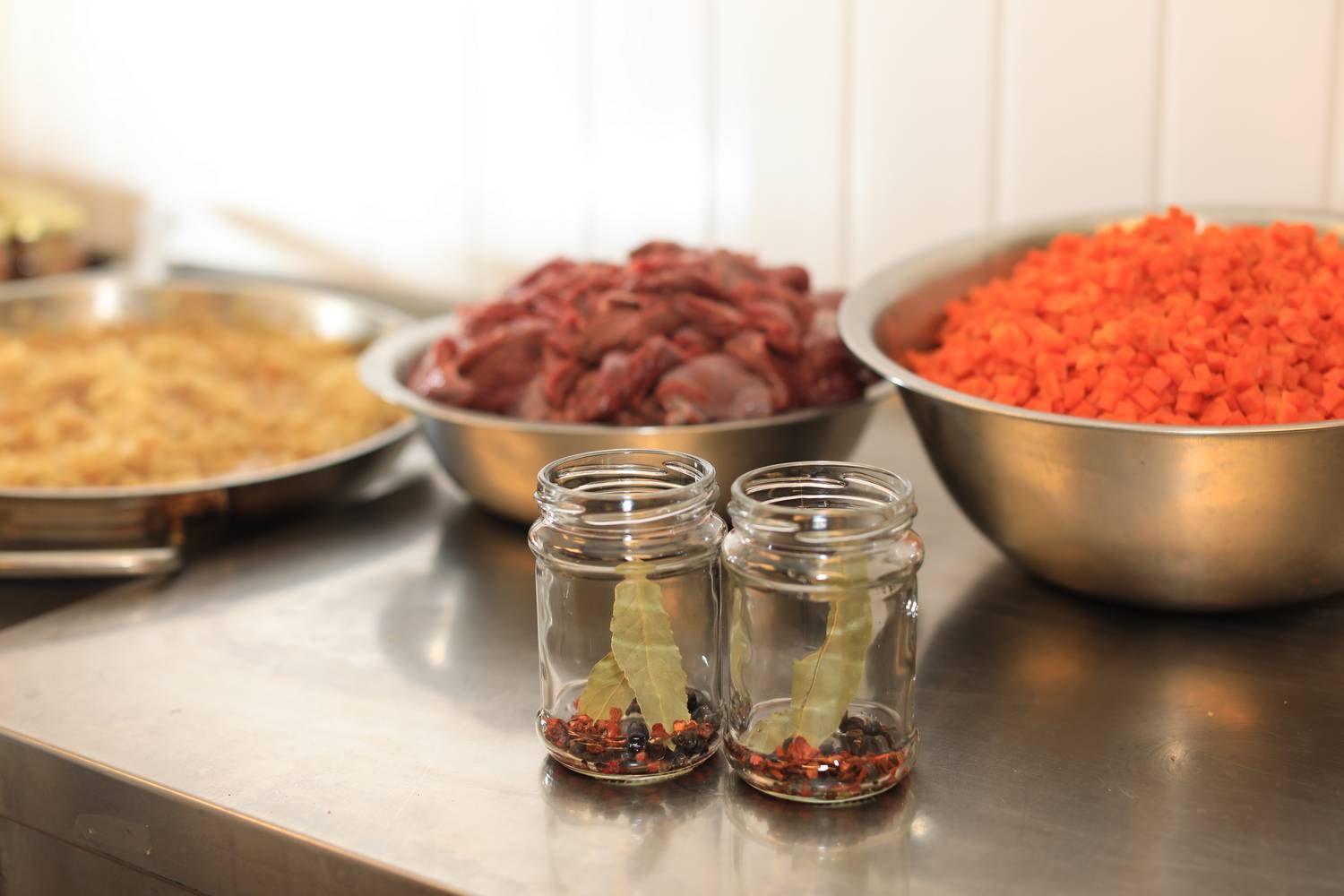 A full-cycle production means optimal time saving – from boning to the finished product. Modern equipment allows to produce all types of semi-finished products, sausages and canned meat. We produce delicacies daily in small batches and deliver them to retail chains with a maximum shelf life.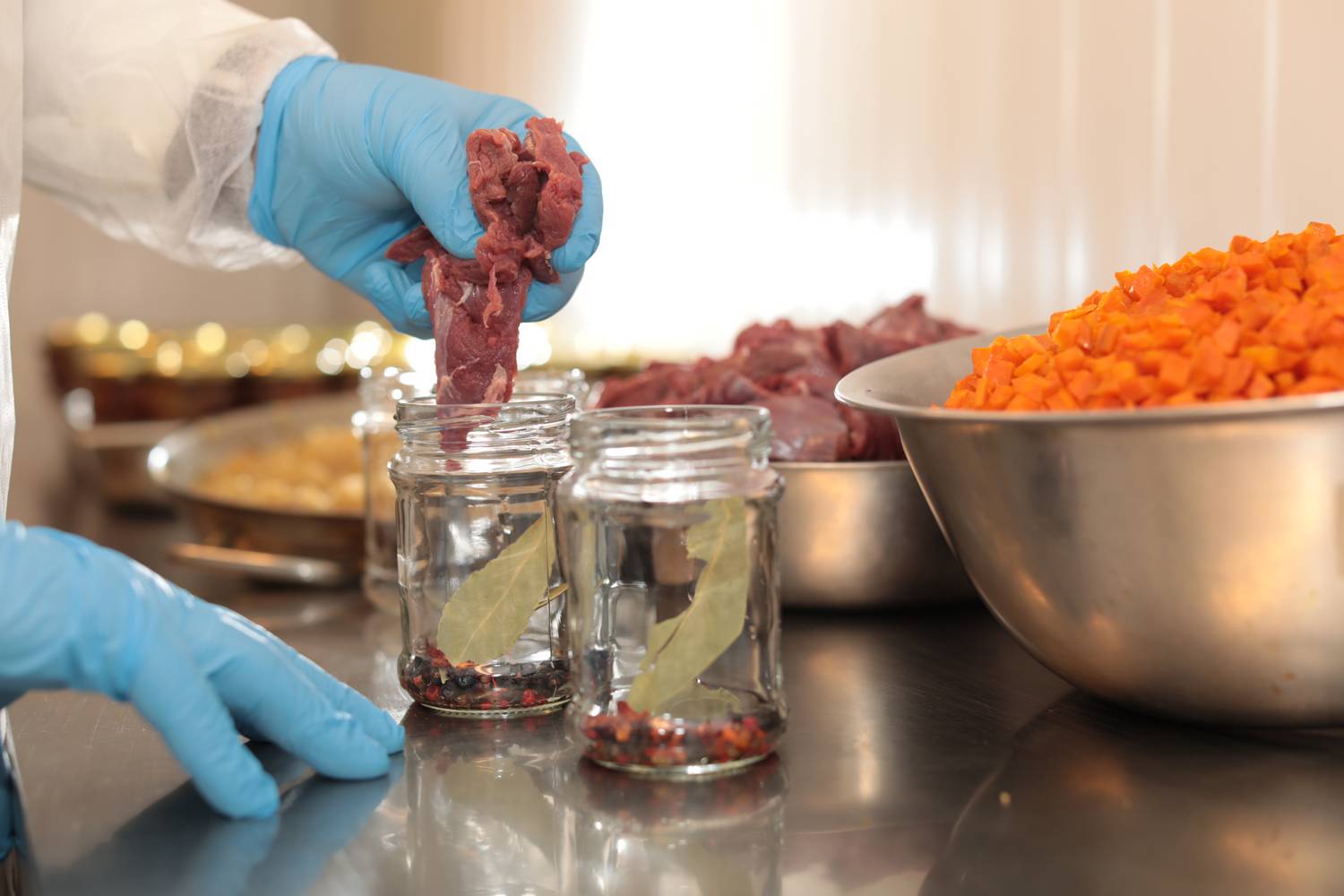 The brand chef of the Mushkino restaurant, Nikolay Zinyakov, an expert in hunter's cuisine, is responsible for the recipes of delicacies. His experience on cooking the game and a high level of culinary skills give him the opportunity to adapt traditional Prussian recipes for industrial production, avoiding the use of dyes, artificial flavors and non-natural preservatives.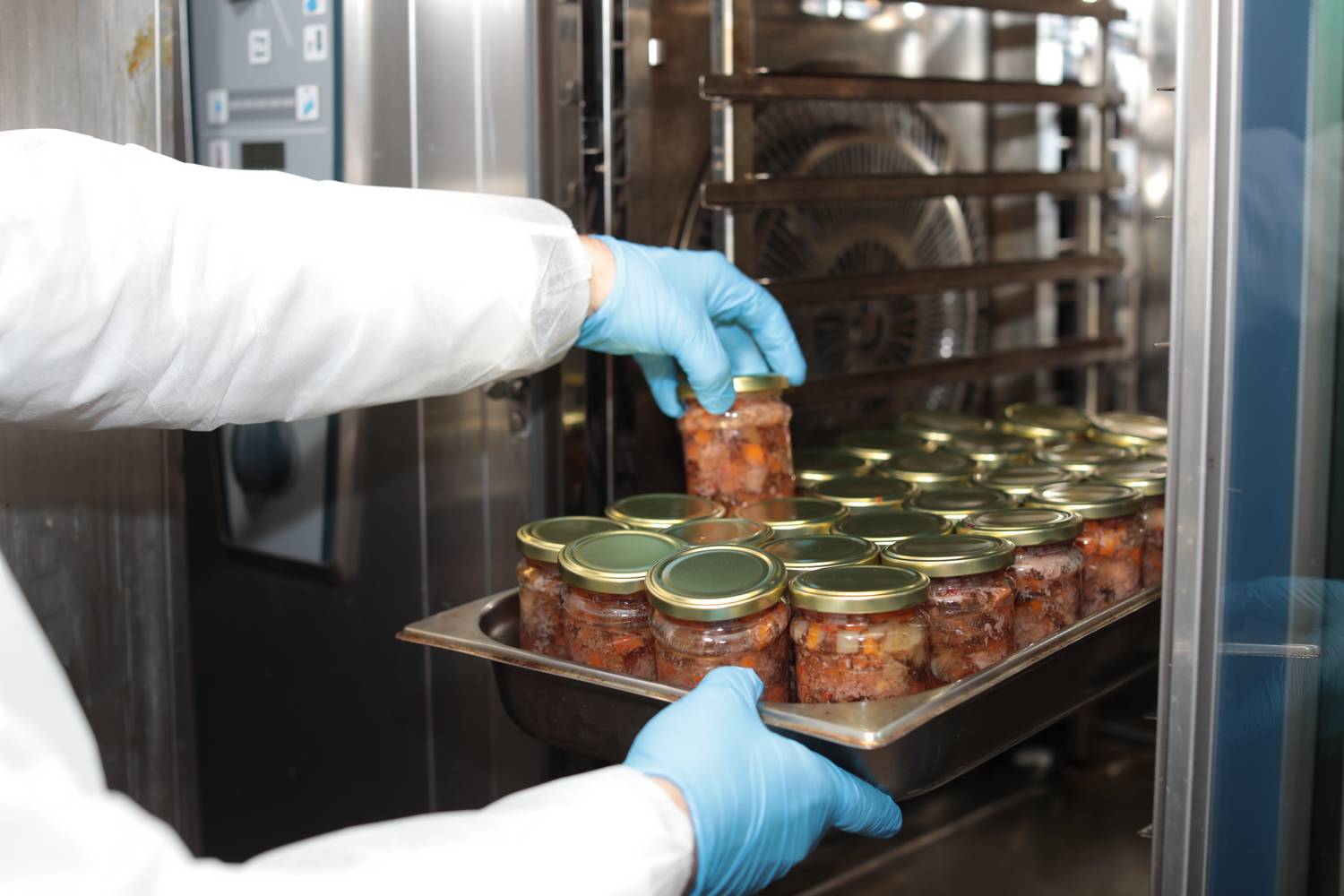 The assortment of Mushkino products includes more than 60 items made of venison, beef, rabbit and pork. These are sausages, pastes, stewed meat, roast prepared in a way to reveal the taste of game meat with the help of natural spices. We pay maximum attention to the quality of used raw materials, the safety of production monitoring all the stages of process. That's how we get a real delicacy in the format of a product familiar to everyone.